VisionProject has a powerful company and contract management module, where you can organize all your company customers and their contracts.
Companies
You can here gather various information about the companies and also keep track on what users and contracts they have connected to them. You can here also find all issues they have initiated.

You can use this module to keep track of all your activities towards the customer, such as meetings, phone calls, etc.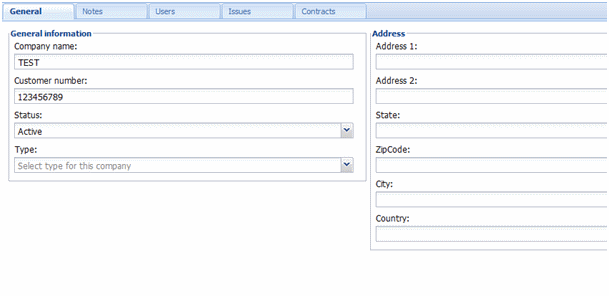 You can also choose to import/export companies.
Contracts
The Contracts/Agreements section can be used to manage your contracts and agreements with you customers and distributors.

On a Contract you can specify which Customer/Distributor the contract is for, when the contract starts and ends, if the contract is for a specific Product and if a SLA should be used.